From Postimees (June 26, 1997)

Indians in Estonia Again
After an interim of one year, nineteen Native Americans, more exactly representatives of the Cree tribe from Canada have arrived in Estonia on Midsummer Day. As everybody remembers, the Indians who visited Tallinn and Tartu during the First Americans Festival were warmly welcomed and received with great interest by the Estonians.
This year's tour will last until July 4 and the concerts will also take place in Toila, Viljandi, Kuressaare, Pölva and Roosna-Alliku besides the bigger cities, said the main organiser of the visit of the Cree to Estonia, Kärt Summatavet of the culture exchange society Thunderbird. Despite that, the Cree can also be seen in Tallinn at Harku Lake country music festival already this Saturday.
The Cree, subdivided into Prairie and Forest Cree, are one of the most numerous Indian tribes of Canada. The Cree visiting Estonia come from Sturgeon Lake reserve in the province of Saskatchewan and their visit is organised by Saskatchewan Indian Federated College, which is located in the city of Regina.
According to Kärt Summatavet, the group visiting Estonia this year, in contrast with last year's guests, is mostly made up by young people, more specifically school and college students aged between 12 and 21 who are accompanied by Chief Leonard Hardlotte and several other older and more knowledgeable members of the tribe.
The great interest of the Estonians in the representatives of Indian tribes was indicated by the appearance of hundreds of people to the Open Air Museum at Rocca-al-Mare - according to different estimates over two thousand people came there to see the dances of the Cree and the rituals of the Navajo and Hopi from Arizona. There were also many people in Tallinn where the Indians introduced their customs.
Many similarities can be found between Estonians and Indians - in language, the fact that both hold the conic hut (koda in Estonian; tepee in Lakota) to be symbolic of the Universe, but also in the relations to the living and the spiritual world.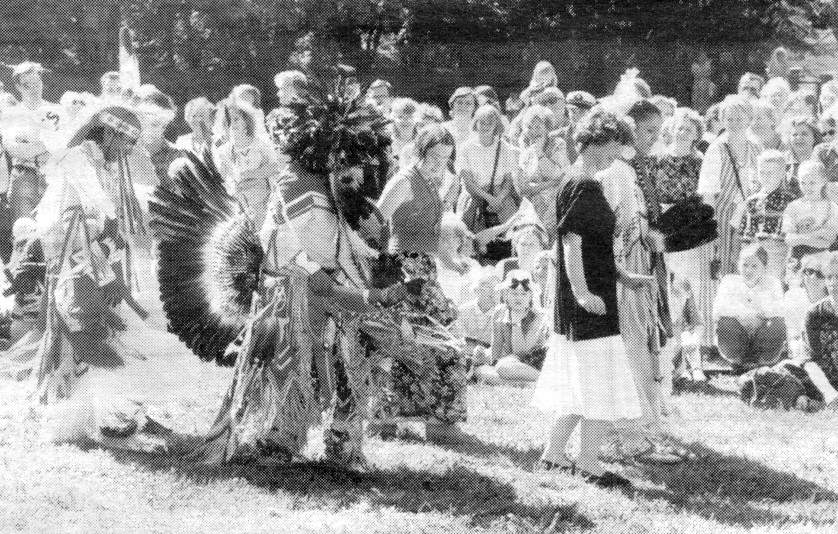 ---
Translated by Ott Heinapuu.
All comments or suggestions welcome to mukwa@suri.ee
Read this article in Estonian
Eesti keeles