From Eesti Päevaleht July 2, 1997 p. 8
A Country Carriage through Estonia:
The Cree Indians
by Ylle Rajasaar
The organisers had a real tidbit for the friends of folk music: a group of Cree Indians from near Sturgeon Lake, Canada. The historic territory of the Cree extends from the northern boundary of the United States to the Arctic Circle. Fur trappers and buffalo hunters, they were also feared as warriors and that has made possible the preservation of their culture to this day. The young Indians are fond of their own nation's culture and honour greatly their national costumes, the songs and dances of their people. As the problems of small peoples are often similar, the Indians think that more understanding can be found between the public and the performers than in other countries. Different members of the group danced Grass Dance, Chicken Dance, Jingle Dress Dance and various Fancy Dances. Many people from among the public were keen to try out the dances they had seen.
The Indians had a nice idea for the Estonians - to present one's friends with dances besides all the corporeal that people tend to give one another as gifts. The Indians finished their performance with a great common dance that wound among the public in a friendly manner.
By the way, Indian maidens are remarkably beautiful and amicable.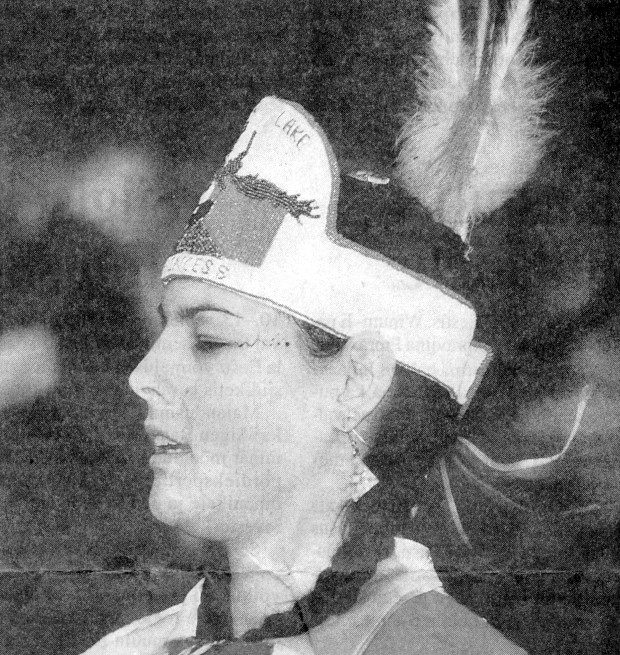 ---
Read this article in Estonian
Eesti keeles